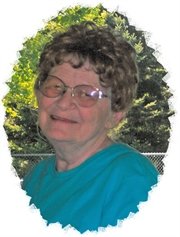 Share Your Memory of
Dora
Obituary of Dora Belle Miller
Dora Belle Miller, the daughter of Kenneth Carl and Verda Elizabeth (Irwin) Carpenter was born August 17, 1938 at home in Sac County, Iowa. She graduated from Garden Grove, Iowa with the class of 1957.
On November 17, 1957 Dora was united in marriage with Brice Jay Miller at the First United Methodist Church in Osceola, Iowa. Dora devoted her life to her husband and family. She was involved with the boy scouts, girl scouts, and band when the children were young. She also enjoyed gardening, working in the yard and embroidering.
In April on 1989 Dora started the first autoharp club in Iowa, "The Happy Hearts Autoharp Club". She has written articles for the Autoharpaholic, Autoharp Quarterly and Tradition magazines. For four years she was in charge of all the autoharp, mountain dulcimer and hammered dulcimer activities at the National Old Time Traditional Music Festival and Avoca, Iowa.
Dora played autoharp with the Jasper County Chorus from 1991 -1997 and the Citation Singers from 1999 - 2005. She was a member of the bluegrass Gospel music Club in Colfax. She enjoyed playing the autoharp VERY much! The autoharp took her to many places, including over 33 states, and Canada and many national autoharp festivals. She also had played at Living History Farms and the Iowa State Fair.
Dora died on Saturday, May 12, 2012, at Mercy Medical Center in Des Moines, Iowa. She was 73 years old. Dora was preceded in death by her parents; her husband, Brice on October 19, 2004; and a brother, Craig L. Carpenter.
Those left to honor Dora's memory include her daughter, Nancy Elizabeth Miller of Des Moines; her sons, Kenneth Robert Miller of Madrid, IA and Steven Douglas Miller of Newton; her sisters, Mary Blair of Des Moines, Floris (Tom) Newton of Derby, IA, JoAnn Carpenter of Marshalltown, IA, Paula (Ron) Albee of Warren, IL, Bonnie (David) Waddell of Corydon, IA; her brothers, Carl Allen (Linda) Carpenter of Portland, OR, Vern (Emerald) Carpenter of Madrid, IA, Russell (Cindy) Carpenter of Baxter, IA, Raymond Carpenter of Madrid, Mark (Sally Crandell) Carpenter of Nevada, IA; a brother-in-law, Dean Miller of Kellogg, IA; sisters-in-law, Hazel (Walter) Limer of Clive, IA and Teri (Myron) Stanley of Cushing, MN; and numerous nieces, nephews and cousins.
Funeral services will be held 11:00 a.m. Wednesday, May 16th at the Pence ~ Reese Funeral Home in Newton. The family will greet friends from 9:00 a.m. - 11:00 a.m. Wednesday at the funeral home. Memorials may be designated in Dora's name and may be left at the funeral home.
To send flowers to the family of Dora Miller, please visit Tribute Store