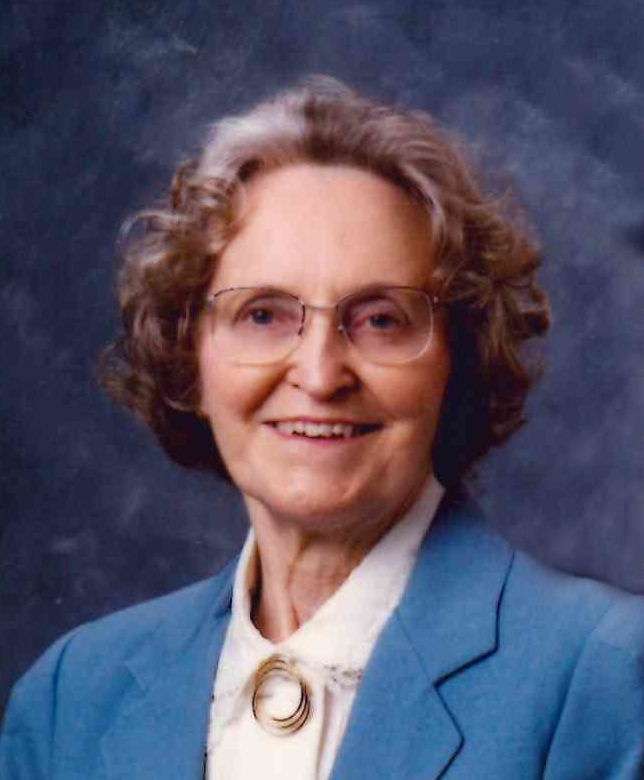 Share Your Memory of
Leola
Obituary of Leola Mae Wolterstorff
Leola Mae Wolterstorff, the daughter of Peter A. and Jennie (De Yong) Tinklenberg, was born May 2, 1936 in Edgerton, Minnesota. She graduated from Southwest Christian School in Edgerton, and went on to become a registered nurse from Roseland Community Hospital in Chicago, IL.
On July 25, 1959, Leola was united in marriage with Cornelius John Wolterstorff in Chicago, IL.
Leola worked as a registered nurse at several hospitals in the Midwest. She retired from Skiff Medical Center in Newton, IA, in 2000. Leola was a member of the Newton Christian Reformed Church. Her faith in Christ was deep and abiding; she lived her life in devotion to Him. She enjoyed bird watching, sewing, working puzzles, and flower gardening. Every year she looked forward to seeing the beautiful blossoms of the the apple tree in the front yard. She also enjoyed cooking elegant meals for special events and holidays, as well as having tea and conversation with friends and family.
She loved to smile and laugh like a child, and she enjoyed being with her grandchildren and great grandchildren. Ever the teacher, she was always seeking to share the beauty and wonder of God's creation. Leola was a servant at heart, constantly caring for others. Her patients often remembered her because of the extra care she gave, and she was always the last one to sit down at family dinners because she was bringing everything that anyone could possibly need to enjoy a place at her table. As we reflect on her life, the words most commonly used to describe her were: godly, gentle, sweet, kind, and compassionate. We will all sincerely miss her loving care and genuine kindness.
Leola was preceded in death by her parents; her brothers and a sister-in-law, Albertus (Trudy), Adrian, Harris, and Arnold; her sisters and brothers-in-law, Helen (Herman) Van Hulzen and Edna (Floyd) De Wilde, Charles Haack.
Those left to honor Leola's memory include her husband, Cornelius; her daughters, Sheila (Bob) Van Gorp and Dian (Leighton) Frost; her son, Donald (Dianne) Wolterstorff; her grandchildren, Dawn (Kevin) Plowman and their family: Jackson, Emma, Averie, Esmé, Amelia, Hudson; Jacque (Erik) Kamp and their family, Kahlan, Logan, Malachi; Emily (Anthony) Pritchard and their family, Emelia and Gideon; Johanna Daniell Van Gorp, Briana Van Gorp, Elijah Van Gorp, Krysten Wolterstorff, Kaitlyn Wolterstorff, Michael Frost, Dana Frost, Nicole Frost, and Jonathan Frost; and her sisters and brother-in-law, Mildred Haack and Marlys (Jerry) Keen and sisters-in-law, Lois, Rena and Shirley.
Friends may call at the Pence ~ Reese Funeral Home, Thursday, May 14th from 1:00 p.m. until 5:00 p.m. The family will not be present.
A broadcast of Leola's service will be Friday, May 15th at 11:30 a.m. on the Pence ~ Reese Funeral Home and Cremation Services Facebook page. Memorials may be designated to the Newton Christian School.
Facebook broadcast
11:30 am
Friday, May 15, 2020
Pence ~ Reese Funeral Home & Cremation Services Facebook page
https://www.facebook.com/Pence-Reese-Funeral-Home-Cremation-Services-45841802308/
Newton, Iowa, United States

Get Directions