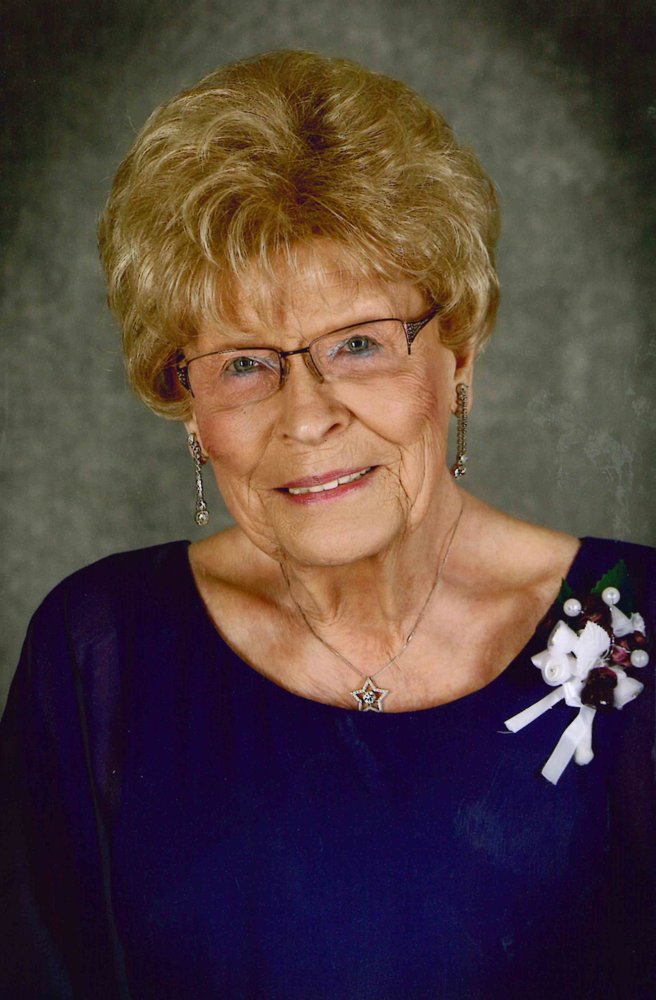 Obituary of Patricia L Koppin
Patricia L. (Schlotfeldt) Koppin of Newton died at home January 31, 2019. Funeral service will be held February 6, 2019 at 11 am at the Pence ~ Reese Funeral Home in Newton. Burial will be at Newton Union Cemetery. Friends may call after 10 am Wednesday at the Pence ~ Reese Funeral Home where the family will greet friends from 10am until service time.
In lieu of flowers, memorials will be accepted to Mercy Hospice, the Arthritis Foundation, or First Presbyterian Church and may be left at the funeral home.
Patricia, the daughter of Dale and Agnes (Klewer) Schlotfeldt was born October 14, 1929 in Newton, Iowa. She graduated from Newton Senior High School in 1948. On September 17, 1950 she married C.E. (Pete) Koppin in Newton.
Pat was a 75+ year member of the First Presbyterian Church. She taught first grade Sunday School class. She was a member of Skiff Memorial Hospital Auxiliary, the Jasper County Historical Society, Newton Community Theater, and Lady Elks. She was Worthy Advisor of Rainbow Girls in 1947. In 1969 Pat was President of Jaycee Jills. She was a grade school Bluebird leader, member of Mother's Night Out Club for over 65 years.
Pat worked as Office Manager at Maples Chevrolet for 14 years, retiring in November 1989.
Survivors include her husband Pete, her son Dale Koppin of Lutz Florida, her daughter Barb (Steve) Roese of Johnston Iowa; her four grandchildren: Jeremy (Andrea) Koppin of Altoona, Nikki Marshall of Knoxville, Brandon (Samantha) Jackson of Newton, and Stacy (Nick) Kuiper of West Des Moines; her nine great-grandchildren: Tyger, Levi, & Kobie Marshal, Lydia and Milena Koppin, Khloe, Quinn, Boston Kuiper and Morgan Jackson; her two sisters-in-law, Greta Koppin and Darlene Koppin; several nieces and nephews and one cousin Jackie (Jim) Black of Salinas, California.
She was preceded in death by her parents, a brother Bill and sister-in-law Marjorie, and her three brothers-in-law Ray, Leo, and Gene Koppin.