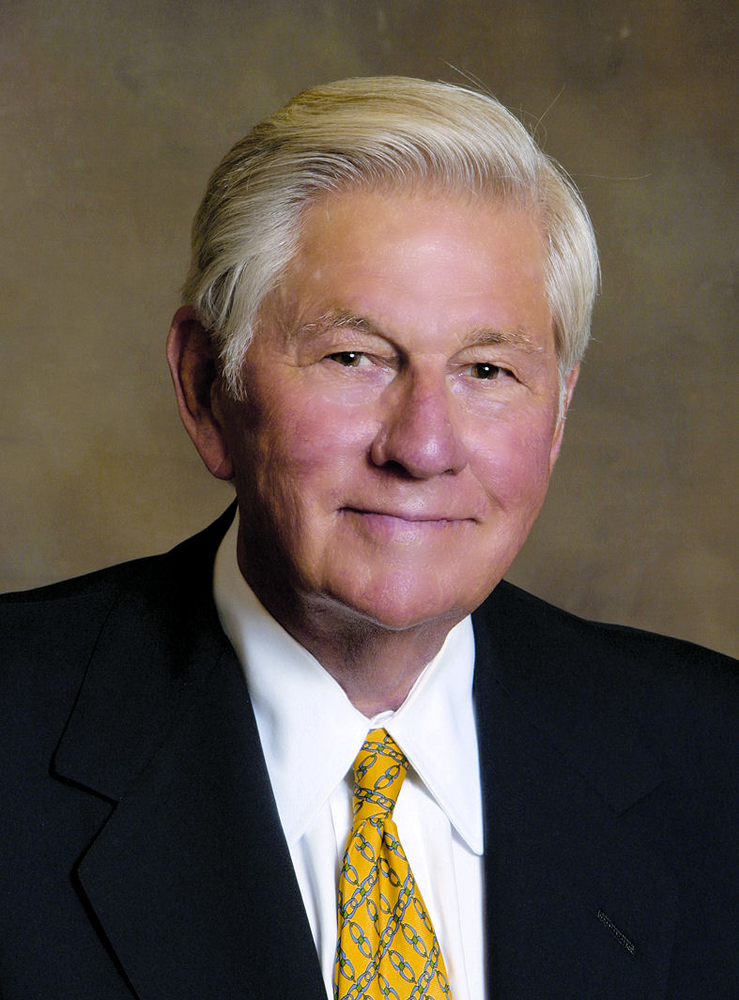 Share Your Memory of
William
Obituary of William F. Vernon
Former Chairman and CEO, William F. (Bill) Vernon, passed away peacefully on December 3, 2020 at the age of 89.
After serving in the United States Army in France, Mr. Vernon began his career at The Vernon Company, industry top 40 distributor, in 1956. Bill married the love of his life Marilyn Mathieson Vernon in 1954 and they were life partners for the next 66 years. For six decades, Bill was highly engaged in building his multi-generation family promotions and graphics businesses across North America. His involvement in the promotional products industry was extensive. In 1971-72, Mr. Vernon served as board chair of the Specialty Advertising Association International and in 1986, he was inducted into the Specialty Advertising Association International (SAAI) Hall of Fame. In 1987, he was recognized by Counselor Magazine as its Person of the Year. Industry recognition continued, as the Vernon Company was awarded the 2002 Family Business Award by Counselor Magazine. In 2013, Mr. Vernon was proud to have received the Marvin Spike Lifetime Achievement Award from the Advertising Specialty Association (ASI).
Beyond his industry activities, Mr. Vernon was involved in numerous professional, civic, and government organizations throughout his lifetime. He served as a Civilian Aide to Secretary of the Army for the State of Iowa. He was the Founding Chair of the Iowa Games and served as board Chair of Iowa Association of Business and Industry. He served as board Chair of The Des Moines Civic Center and was the Co-founder and Past Chair of Progress Industries in Newton, Iowa. Vernon was also Past Chair of the Iowa Young Presidents' Organization and served as an International Director of YPO. Mr. Vernon was awarded The Department of U.S. Army's "Outstanding Civilian Service Medal" and the Chairman Emeritus Founders Award from Iowa's Governor Terry Branstad for planning and executing the first Iowa Games. During the 1980s, Bill proudly served on the US Olympic Committee and attended multiple summer Olympic games. In addition, he was extremely active for decades in the Republican party (proud to be a Bob Ray style moderate) and served as Iowa state finance chair helping to rebuild the party. In 2002, Bill was especially honored to have Vernon Company recognized under the Century Businesses of Iowa Program. In 2011, he was inducted into The Hall of Fame at Lake Forest Academy in Lake Forest, IL, where he served as a Lifetime Trustee, and in 2012 Mr. Vernon was inducted into the Iowa Volunteer Hall of Fame by Governor Branstad and Lt. Governor Kim Reynolds.
Bill championed support of education at all levels as well as leadership helping people with disabilities become independent and to lead productive lives.
Throughout his life, Bill was a competitive athlete and excelled at golf and tennis. He loved the mental challenges of golf and closely studied top tour professionals' strategies of the game. He won many tournaments with his skilled short game and keen putter skills. He was proud to maintain a single digit handicap for several decades and scored several 'holes in one' during his life.
Bill cheered on his alma mater Iowa Hawkeyes' (Gold I-Club member) sports teams and was an ardent fan of the St. Louis Cardinals and Green Bay Packers.
Ever the consummate advertising professional, over the years, Bill found the most unique and creative gadgets and gizmos that were only available to Home Shopping customers or As Seen on TV. Each Christmas, Bill enjoyed gifting members of his family with special items he'd found, and it always brought much joy and laughter.
Bill and Marilyn traveled extensively for business and pleasure and visited over 50 countries. They both enjoyed socializing with industry colleagues and friends all over the world. Having seen nearly every corner of the earth, Bill's favorite place was always poolside at home with his family. His close attention to detail provided idyllic backyards in both Newton, Iowa and in Naples, Florida. He had an eye for landscape architecture and a special fondness for wild animals, trees and plants.
One of Bill Vernon's greatest legacies was having all of his children serve in the family's advertising business. He had great stories about The Vernon Company and the history of the promotional products/graphics industries – and was delighted to know his children shared his passion.
Bill will be missed by all who knew him. He had an amazing dry sense of humor and was an extraordinarily organized person. He had a paper file or binder detailing nearly everything in his life and laminated almost every instruction manual he could find.
He is survived by his wife, Marilyn (Naples, FL); 4 children and their families; Rick Vernon (Des Moines, IA), Chris Vernon (Denise of Urbandale, IA), Cameron (Kristen of Carmel, CA), and Stephanie Critchfield (Marshall of Arlington, VA). He is also survived by his six grandchildren; Bill Vernon IV (Newton, IA), Alex Vernon (Houston, TX), Madison Vernon (Carmel, CA), Maxwell Vernon (Ankeny, IA), Whitney Critchfield and Jane Hadley Critchfield (Arlington, VA).
A private family graveside service will occur in the next week in Newton, IA, and a celebration of life will be held next summer in Iowa. In lieu of flowers, the family requests memorials made to the Progress Industry Foundation (https://progressindustries.org/) or to the Promotional Products Education Foundation (https://www.ppef.us/).