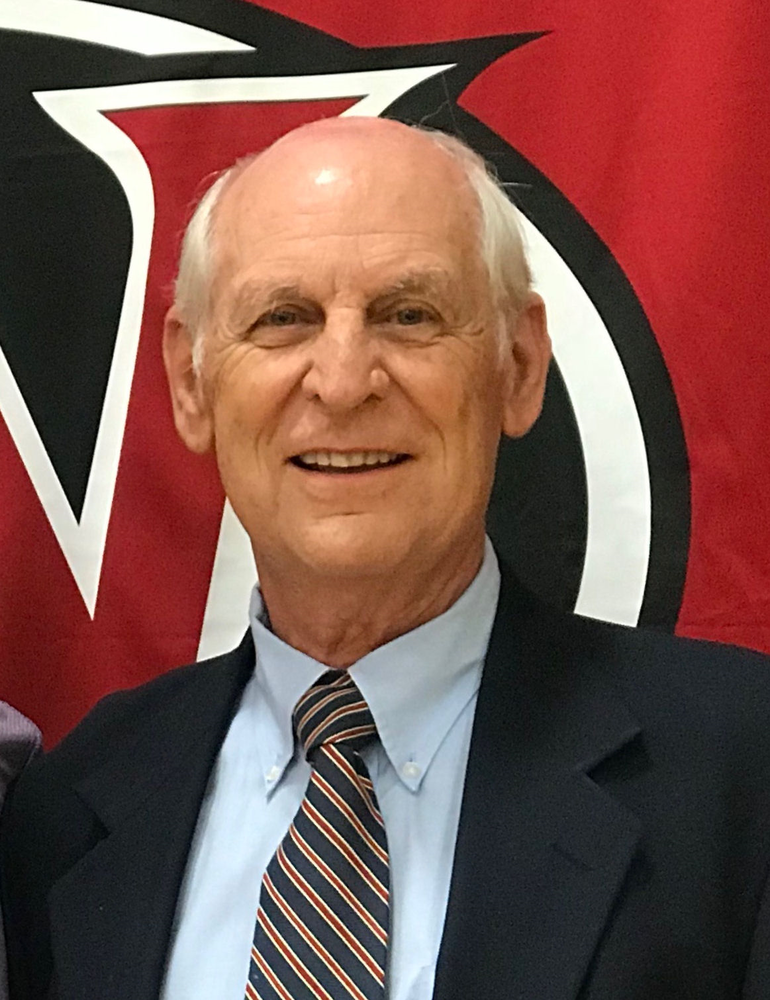 Share Your Memory of
Bruce
Obituary of Bruce A. Hoffmeier
Bruce Alan Hoffmeier, the son of Herold Henry and Gertrude Emma (Stolte) Hoffmeier, was born May 20, 1943 in Cedar Rapids, Iowa. He graduated from Lowden Senior High School with the class of 1960. He received his BA Degree from State College in 1966, his master's from Truman State in 1970 and his MA + 45 from Iowa State University.
On June 25, 1966, Bruce was united in marriage with Karen Margaret Kelley at the Immaculate Conception Catholic Church in Creston, Iowa. Bruce started his career in Racine, Wisconsin before spending a year in Hampton as a teacher-coach. He moved to Newton in 1969 where he worked as a guidance counselor from 1969-1975 an assistant Junior High Principal from 1975-1978; an Athletic Director/ Activities from 1978-1988; and the Assistant High School Principal from 1988-2002. Bruce then went on to become the Skiff Medical Center Foundation Director from 2002-2013 where he started the W.I.S.H. program and the hospital Gala.
Bruce and Karen loved to travel and started their adventures with a European trip with Friendship Force in 1978 and hosted many families in their home. The two of them were involved in several exciting house exchanges. They traveled to all 50 states and toured extensively in Europe and the British Isles. One special trip was to Zagreb, Croatia to visit their former exchange student. Every effort was made to attend sporting, theater, and musical events of their grandchildren. Bruce was inducted into the Newton Cardinals Hall of Fame. He received the Iowa Assistant Secondary Principal of the Year award in 1996 and was Grand Knight of the year.
Bruce enjoyed his involvement in the Newton community including as a past president of the Newton Rotary and the Knights of Columbus. He volunteered as a score keeper for state wrestling for thirty years. Bruce was a diehard Dodger fan and cheered on all three Iowa Universities. He continued to daily follow all activities of Newton Senior High. Bruce enjoyed singing and was involved in the Men's Varsity Glee Club at UNI, the Pride of Iowa Barbershop Chorus, and the Cul de Sac quartet.
Bruce died on Friday, November 20, 2020 at MercyOne Newton Medical Center in Newton, Iowa. He was 77 years old. Bruce was preceded in death by his parents and his brother, Brian, in 2020.
Those left to honor Bruce's memory include his wife, of 54 years, Karen; his daughters, Kelley (Tom) Engle and Natalie (Chris) Conte; his grandchildren, Sarah Engle, Elizabeth Engle, Julian Engle and Christian Conte; his brother, Barry (Julie) Hoffmeier; his sister, Julayne (Carolynn) Hoffmeier and a sister-in-law, Patti Nies.
A Private Family Funeral Mass will be held. A Facebook Live Broadcast of the service will begin at 10:30 a.m. on Saturday, November 28, 2020 on the Pence Reese Funeral Home & Cremation Services Facebook page. A public celebration of Bruce's life will be held during the Summer of 2021. In lieu of flowers, memorials may be designated to the MercyOne Foundation; Sacred Heart Church or the Newton YMCA and may be made online or left at the Pence ~ Reese Funeral Home.
Facebook Live Broadcast
10:30 am - 11:30 am
Saturday, November 28, 2020
Pence Reese Funeral Home & Cremation Services Facebook page
https://www.facebook.com/Pence-Reese-Funeral-Home-Cremation-Services-45841802308/
Newton, Iowa, United States
https://www.facebook.com/Pence-Reese-Funeral-Home-Cremation-Services-45841802308/

Get Directions