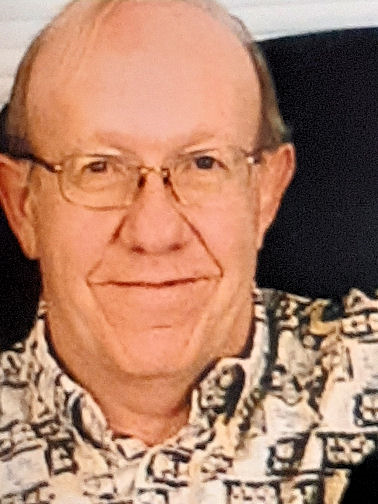 Obituary of Barry Lee Yoakum
Barry Lee Yoakum Barry passed away on Sunday afternoon, August 2, 2020, at Mercy One Newton, where he had received outstanding care. The Pence ~ Reese Funeral Home in Newton, is entrusted with the arrangements. No public services are planned at this time. In lieu of flowers memorials may be designated to Barry's family and left at the funeral home, or to a charity of your choosing. Barry Lee Yoakum, 73, the son of Paul and Lucille (Thomas) Yoakum, was born September 11, 1946 in Avon, Iowa, and was a graduate of Colfax High School. Barry had served his country during the Vietnam War with the US Army. On December 21, 1976 he was united in marriage with Pam (Ridout) Myer in Colfax. He was employed as a supervisor for the Maytag Company in Newton, until it closed. He enjoyed hunting, fishing, tractors, remodeling houses, tinkering in his garage; and most of all, spending time with his family, friends and beloved dog Bijou. Barry is survived by his wife Pam, his daughter, Michelle (Lonnie) Huffaker of Kellogg; his sons Mark Yoakum of Waterloo; and Lynn (Jenny) Yoakum of Newton. Also surviving are his brothers Harry (Jane) Yoakum of Elmwood, Illinois and Terry Yoakum of Red Oak, Iowa, He has seven grandchildren: Alexa Yoakum, Paige Huffaker, Hunter Huffaker, Chris Yoakum, Courtney Yoakum, Maddie Warren, and Harmonie Warren. He was looking forward to the birth of his great-grandson in January. He was preceded in death by his parents; a sister Joan Dinkel; and a brother Eugene Yoakum.
To send flowers to the family or plant a tree in memory of Barry Yoakum, please visit Tribute Store
Final Resting Place
Pence ~ Reese Funeral Home & Cremation Services
310 N. 2nd Ave. E.
Newton, Iowa, United States