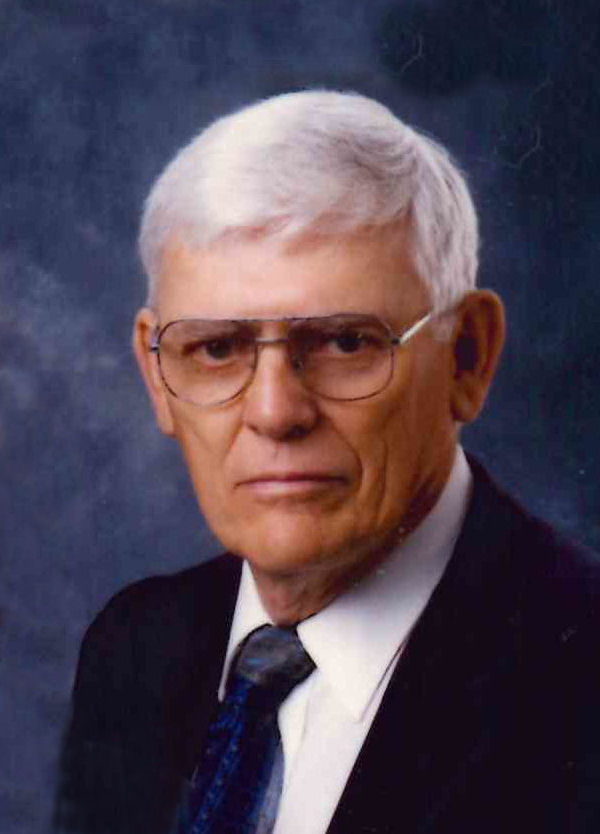 Share Your Memory of
Cornelius
Obituary of Cornelius John Wolterstorff
Cornelius John Wolterstorff, the son of Matthew and Agnes (Feenstra) Wolterstorff, was born June 25, 1935 in Worthington, MN. Agnes died ten days after his birth; he was raised by Jennie (Hanenburg) Wolterstorff, whom he knew as mother since the age of four. He graduated from Southwest Christian School in Edgerton, MN and went on to Chicago Technical School.
On July 25, 1959, Cornie was united in marriage with Leola Mae Tinklenberg in Chicago, IL. For more than 60 years, he was a faithful and dedicated husband. Cornie worked as a heavy construction superintendent for Spencer Construction in Spencer, IA. He ended his career by working for Economy Form Corporation (EFCO), sharing his love and knowledge of concrete by teaching others how to correctly use the EFCO forms. He was a longtime member of the Newton Christian Reformed Church and lifetime servant of Christ.
Cornie lived life with a passion and flourish. He loved a party, often creating a reason to gather with family, friends and especially children. He supported Hallmark very well, giving cards for every special occasion he could think of. As a superintendent, he appeared gruff and tough, but he also had a huge heart for the hurting and downtrodden. His real passion was people: helping them, giving them gifts, and especially building things for them. And if he built it, it was sturdy. It would not soon be blown over. He was a collector of many things, but especially die-cast toys and woodworking equipment. In his retirement he built doll beds for family, for donations to fundraisers, and to sell.
Cornie died on Friday, June 12, 2020, at his home in Newton. He was 84 years old. Cornie was preceded in death by his mother Agnes; his father Matthew and second mother Jennie; his wife, Leola, on May 9, 2020; and his brother, Ivan.
Those left to honor Cornie's memory include his daughters, Sheila (Bob) Van Gorp and Dian (Leighton) Frost; his son, Donald (Dianne) Wolterstorff; his grandchildren, Dawn (Kevin) Plowman and their family: Jackson, Emma, Averie, Esmé, Amelia, Hudson; Jacque (Erik) Kamp and their family, Kahlan, Logan, Malachi; Emily (Anthony) Pritchard and their family, Emelia and Gideon; Johanna Daniell Van Gorp, Briana Van Gorp, Elijah Van Gorp, Krysten Wolterstorff, Kaitlyn Wolterstorff, Michael Frost, Dana Frost, Nicole Frost, and Jonathan Frost; his twin sister, Joanne (Robert) Yonker, his brother, Nick (Claire) Wolterstorff, and his sister, Henrietta Hamersma.
Friends may call at the Pence ~ Reese Funeral Home, Monday, June 15th from 1:00 p.m. until 5:00 p.m. The family will not be present.
A broadcast of Cornie's service will be Tuesday, June 16th at 10:30 a.m. on the Pence ~ Reese Funeral Home and Cremation Services Facebook page. Memorials may be designated to the Newton Christian School.
To send flowers to the family or plant a tree in memory of Cornelius Wolterstorff, please visit Tribute Store
Calling Hours
1:00 pm - 5:00 pm
Monday, June 15, 2020
Pence - Reese Funeral Home
310-N. 2 Ave.E.
Newton, Iowa, United States
The family will not be present
Facebook Broadcast
10:30 am - 11:15 am
Tuesday, June 16, 2020
Pence Reese Funeral Home & Cremation Services Facebook page
https://www.facebook.com/Pence-Reese-Funeral-Home-Cremation-Services-45841802308/
Newton, Iowa, United States
https://www.facebook.com/Pence-Reese-Funeral-Home-Cremation-Services-45841802308/
Private Family Committal
Newton Union Cemetery
1600 - W. 4th Street N.
Newton, Iowa, United States