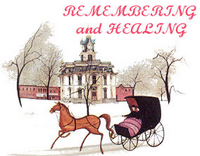 Donna Ruth Albee
Donna Ruth Albee, 94, of Newton, the daughter of Eddie Quinton and Bessie Viola (Morris) Grimm, was born August 2, 1929, in North English, Iowa. She was a graduate of Newton Senior High School, Class of 1946.
On June 6, 1973, Donna was united in marriage to William G. "Bill" Albee in Las Vegas, NV. They lived in California from 1973, returning to Newton in 1999. She was employed by Cardinal Lunch as waitress. Donna enjoyed sharing her home life with Bill, and enjoyed sewing, embroidery, making Christmas tree skirts, and attending Metz Community Church.
Donna died on Tuesday morning, November 8, 2022, at Newton Health Care. She was preceded in death by her parents; her husband Bill on Feb. 19, 2002; her brothers: Alfred Grimm and Albert Grimm; and three sisters: Una Walsh, Norma Jean Nichols and Doris Irene Deppe.
A Private Family Celebration of Life will be held at a later date.
Those left to honor Donna's memory include her daughters: Ruth Ann (Terry) Shuey and Barbara Ellen Madison; her eight grandchildren and seven great-grandchildren; a step daughter Zelma Harl; and her many extended family and friends.