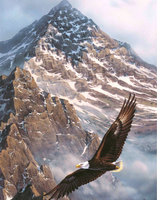 Richard William Koehler
Richard William "Dick" Koehler

69, the son of Bert and Elizabeth (Marshall) Koehler, was born October 20, 1952, in Marshalltown, Iowa. He was a Marshalltown high school graduate.
Dick had devoted his life to his friends and family, and never really called anywhere his home. For many years he drove trucks for Charles Hofer Trucking Company, painted water towers, and retired helping out at the Newton Salvation Army Loan Closet. He will be missed by those who knew and loved him.
Dick passed from this life on Sunday morning, June 19, 2022, at the MercyOne Des Moines Medical Center.
Dick is survived by his sister Marie Frimml of Kellogg; his nieces and nephews, including Beth Steenhoek of rural Sully; and his many extended family and friends.
He was preceded in death by his parents: Bert & Elizabeth Koehler.
There will be no formal time of remembrance services at this time. Pence – Reese Funeral Home in Newton has been entrusted with the arrangements.
In lieu of flowers, memorials may be left to Dick's family in his memory, or a charity of your choosing.