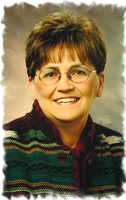 Joyce Conley
Joyce Conley, 74, the daughter of Enoch Harold and Helen Grace (McWhirter) Rexroat, was born May 25, 1947, in Newton. She graduated from the Newton Senior High, 1966.
On November 5, 1966, Joyce was united in marriage with James Thomas Conley in Colfax. They lived in California for several years, and Joyce was employed by Mattel, manufacturing the Hot Wheel brand car. They returned to the Newton, Iowa, area, in 1971. There she was employed by the Maytag Company, and retired after 30 plus years. She had devoted her life to her family. She enjoyed quilting, traveling, shopping, flea markets and going out to eat with friends.
Joyce died Wednesday morning, June 30, 2021, at her home in Newton, with her family by her side.
A time of remembrance and celebration of life for Joyce will be 1:30pm, Wednesday, July 7, 2021, at the Pence ~ Reese Funeral Home in Newton, who have been entrusted with the arrangements. Memorials are being designated to the American Cancer Society, Newton Chapter or to Joyce's family, with the burial in the Palo Alto Cemetery. Friends may call at the funeral home, after 12:45pm, Wednesday, just prior to the services.
She was preceded in death by her parents; her husband James on July 16, 1998; and two brothers: Harold and Ron.
Those left to honor Joyce's memory include her daughter Kim J. Conley; her son James P. Conley; a brother Jim (Debbie) Rexroat; a sister Joane (Dave) Cline; sisters-in-law: Cheryl Rexroat and Lois Rexroat; her cousins; and her many extended family and friends.
{Due to state and federal guidance on gatherings, due to the COVID-19 pandemic, facemasks are optional, but encouraged at the services.}